Mobile Car Wash
We provide unique and premium car care services at customer's doorsteps. We specialize in:
What

People
Say about

SNASH

Absolutely superb service delivered by a very happy team, thank you. A sand filled, desert exploring 4x4 was made to look like new again. I certainly be booking my cars in again with SNASH.
Caroline Lovell
02 Feb 2018
Very good service and friendly staff!
Mehroana Anzal
31 Jan 2018
Great Job Snash! My Tiguan now looks new inside and out.
Manette Mack-Even
29 Oct 2017
Thankyou for doing the interior deep cleaning for my 2 cars. Its is sooo clean, Excellent job and will be using your company going forward.
Very good service. Punctual and doing an amazing job! Will definitely recommend them to friends.
Julie Adriaensen
19 Oct 2017
Nice team. Punctual and good quality work. Will recommend to friends.
Naresh Bhambhaney
04 Jul 2017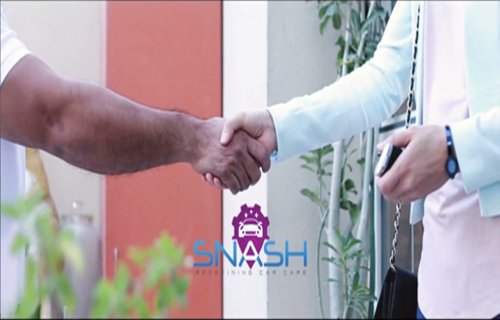 Our Services
We provide unique and premium car care services at customer's doorsteps. Our key offerings are
Download

SNASH Booking App

We have made booking even easier using our tap-and-go mobile app. Once registered you need to add your address and vehicle details once. You can plan the booking date and time well ahead of time.

Our app is available on GooglePlay and App store
Download Now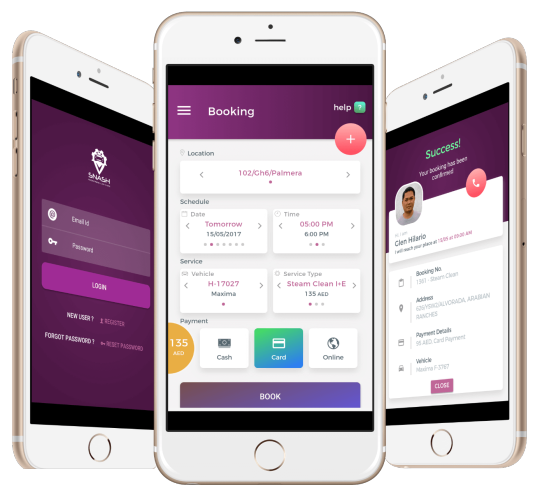 SNASH Package Deals
Rewarding our regular customers with packages that are bundled with must-have services for your car and with great savings!
SNASH in Numbers
We continue to grow keeping in pace with the latest trends, but focusing on a model which is sustainable and environment friendly
225000
Gallons of Water Saved
Who

We Are

We are the newest venture of Golden group who has 35 years of experience in UAE's car servicing industry.

Passionate about providing unique and effective car care solutions. Sustainability and convenience are at the forefront of our company's strategic vision.